As the monsoon season ends, marathon season starts. Actor Gul Panag open up about her experiences with running.
Actor, social activist, politician, certified pilot and a fitness freak. Many people get to pursue just one of these careers in their entire lives but not for former Miss India, Gul Panag. Following her strict fitness regime, she is getting ready for the marathon season, which generally starts after the rains simmer down.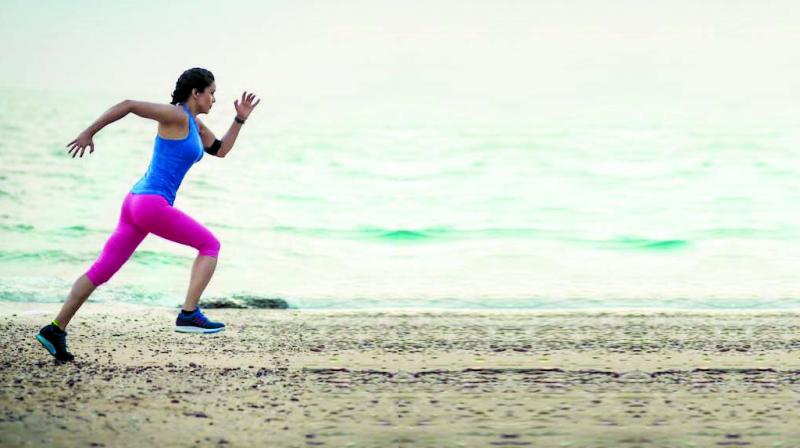 In 2004, the actor and politician ran her first ever marathon. It was the year, which sparked the 'marathon culture' in the city when international marathoners took part in the popular Mumbai Marathon. "It was something amazing seeing so many people come out from different classes of the society. The runners got a good platform to pursue their passion for running. I have been in the front seat as I have seen that the marathon tradition has developed in Mumbai," says Gul.
"There was just one marathon for many years. Over the course of 6-7 years, the change has been visible. The participation has risen in numbers and it's not just the runners but the crowd, families and friends who enjoy the concept of marathons," adds the 38-year old.
The actor and politician started running when she was 15. She admits that it started to grow on her with time. "I could only run 12 km maximum when I started. I gradually increased the endurance with time. The first marathon I took part in was tiring but it was great seeing so many people come out," she says.
In 2016, Gul announced on social media that she has become a certified pilot and earlier this year she became the first Indian woman to drive a Formula E car. Her passion for sports is undying. She launched a running app as well in 2015 has different objectives for its users. "One of my objectives is to encourage women to follow their dreams and not give in to patriarchy," says Gul. "If you can give any impact as a public figure, it feels good."
Although she is busy as a beaver all the time, Gul divides her week in such a way that she can get enough time to run. "I give at least two hours to fitness every day. In a week, I run for at least three days and on the rest of the days, I either swim or workout at the gym," she says.
Speaking about her passion for running, Gul says, "Going for a run every day has influenced my life dramatically, it has taught me to overcome. When I started, I felt a lot of pain but once you beat it, you learn to overcome. I got hooked onto it as I improved my diet and learned about endorphins. One thing that running has taught me that is to overcome."
"The lifestyles that we lead these days are not perfectly healthy and all of us are aware of this fact. The hormone cortisol is increasing in unfit bodies and causes a great deal of stress. To counter this, any form of exercise is necessary. I say this because it has worked for me. When I run, I don't feel stressed, I feel lucid and it gives me objectivity in life," adds Gul as she encourages everyone follow some sort of exercise.
The coming Sundays will be flooded with Marathons in different corners of the city and it won't be a surprise if you spot the wholehearted actress in one of those.