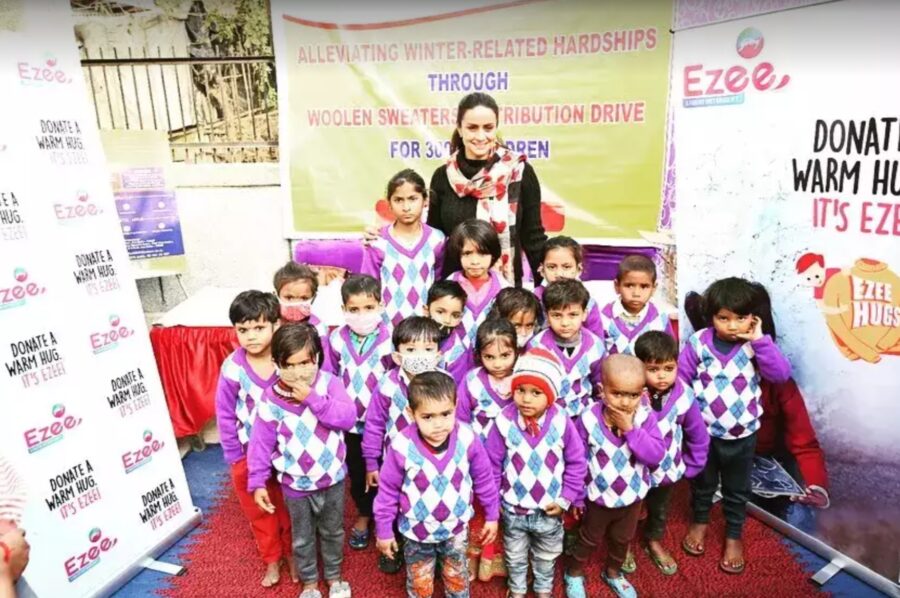 Former beauty queen, actress, and politician, Gul Panag, has joined hands with Godrej Ezee for the campaign Ezee Hugs. Gul flagged the initiative by distributing new sweaters to a few underprivileged kids in New Delhi. The campaign aims to help these children prepare for winter by providing them with warm and cozy sweaters.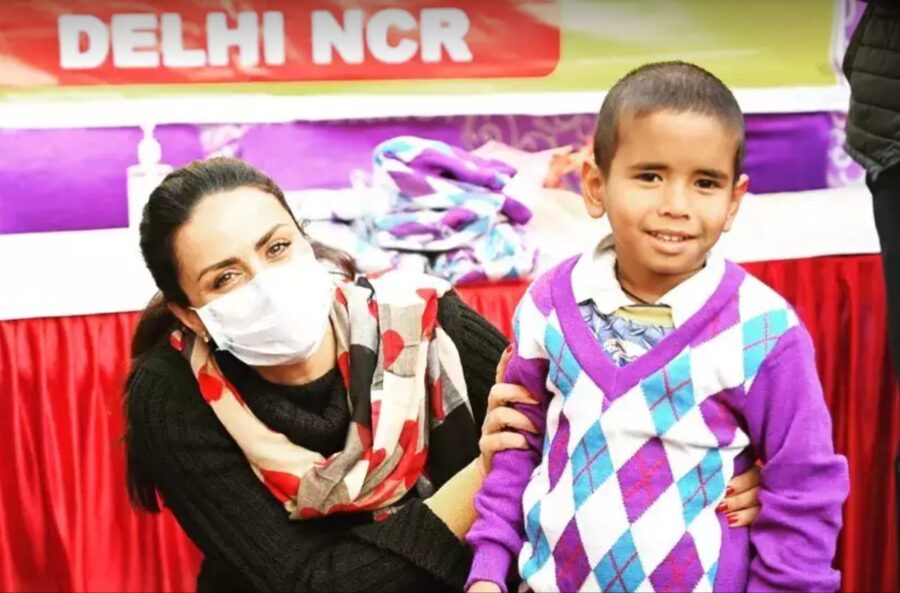 Gul and Ezee will together distribute over 4000 sweaters to children across NGOs in Delhi and Punjab. Speaking about the initiative and association with Gul, Sunil Kataria, Godrej Consumer Products Limited CEO – India & SAARC stated, "Ezee Hugs began in 2011 and has grown over the years with the support of multiple stakeholders. This year, we are pleased to partner with Gul Panag, who is known to take up causes that matter. Our intent is to not just donate sweaters but also bring the attention of more people on this issue. We want to ensure that no underprivileged child suffers due to lack of appropriate means to keep themselves warm."
Adding further, the actress said, "From health impact to school attendance, the impact of cold weather on kids with no proper woolen wear is significant. Yet, there are fewer initiatives or people talking about it. Ezee Hugs is one such initiative that has stood strong and made people aware of this issue for over ten years now. This is why I chose to partner with Godrej Ezee so that we can reach out to more people and ensure no underprivileged kid has to be without woolens."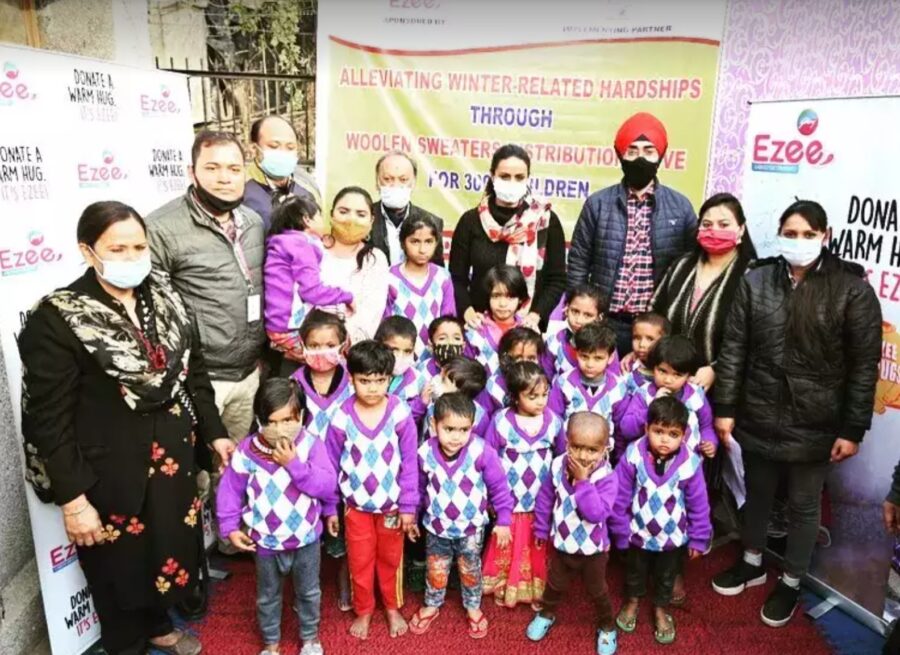 During this season, thousands of underprivileged children across the Northern belt bear the harsh winters without the warmth of woolens. Through this campaign, Gul aspires to raise awareness about this tribulation. Taking to her social media, the queen further urged her fans and followers to contribute by donating old woolens to those in need around you. "A small step from us could mean the world to them! Let us all come together and spread warm Ezee hugs this winter season," she wrote.