Gul Panag wears many hats. From her Miss India crown to her AAP political topi. But we were intrigued in finding more about the simple peak cap she wears when she goes out on her daily run. Gul Panag… the fitness enthusiast is motivating India to get off the couch, one kilometre at a time. Here, in an interview she talks to LRT about how she got into running and her latest fitness venture:
LRT: How did you get to be such an avid runner. Was it planned or something you just fell into.
GUL: Well… technically, I have been running since I was 15 years old…. not voluntarily…. but because it was something my dad said I should do… so I did it…a 5k daily run. Running was not something we thought of to lose weight… I was not overweight at all when I took to running… but it was something thought of to keep you fit…and so… I just did it… BECAUSE MY FATHER TOLD ME TO!!!!
LRT: What is your weekly running routine like.
GUL: Normally, when I am not in training mode for any marathon, I run 10 kms 3 to 4 times a week. I do not have any fixed time to run because of my hectic, erratic schedule and I do not like to miss out on running, because I happened to miss out on a time table. So I run sometimes at 10 in the morning, sometimes I run in the evening. Basically, I run anytime, anywhere… as long as I can run. No excuses. Excuses are a dime a dozen and I stay away from them.
When I am training for a marathon, then that is different. I start training three months in advance and normally do 60 to 75 kms per week to prepare my body for the intense activity up ahead.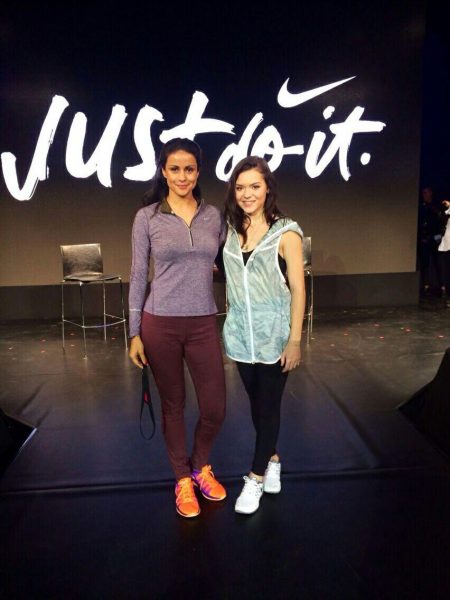 LRT: How do you stay looking good while running. Any tips on makeup, hair trends etc for the same?
GUL: You know, dress up in anything as long as it gets you moving. So how you dress should not be an excuse to not get up and move. However, I have found through the years that in a way, dressing up to run is a motivator in itself. Looking and feeling good eggs you into taking that first step out the door.
I always use sunscreen, wear a cap, sunglasses and I always carry water with me. Well… technically I don't carry it with me… I just leave it in one spot and when I complete one loop, I drink some water before starting the next round.
Another important point is to dress for the body that you have… not the body that you want.
Clothes that breathe are very important as they will aid you in your running. And a good sports bra is vital. If you do not invest in a good sports bra, there is danger of your mammary tissue getting damaged.
LRT: What are you favourite exercise gear brands.
GUL: I am a big Nike fan… and not just because I am associated with them. I truly like and use all their products. Lulu Lemon is another brand I am particularly fond of… but it's not possible to keep ordering their stuff online all the time.
Nike Zoom Air running shoes is one of my favourites at the moment. They are available in a range of colours.
LRT: Tips for beginners….
GUL: Start small. Start with a walk/run combo. You will probably walk more than you run…but there will come a point where one day you will be running all the way. Trust me… the first 2 kms is always a struggle…even to this day for me. And I am an experienced runner. Running is but mind over matter. Oh….and always carry water.
LRT: Tell us about your new fitness app.
GUL: Firstrun by Mobiefit… my new fitness app, is actually perfect for beginners. It is a smartphone app specifically designed to take people who've absolutely never run before and get them running many kilometres within just a few weeks. It has a voice coach (yours truly) that talks to you and guides you through what you have to do. It is very easy to download…. and very easy to execute.
LRT: What is the longest distance you have run.
GUL: That would have to be the half marathon… 21 kms. I am aiming for the full soon though.