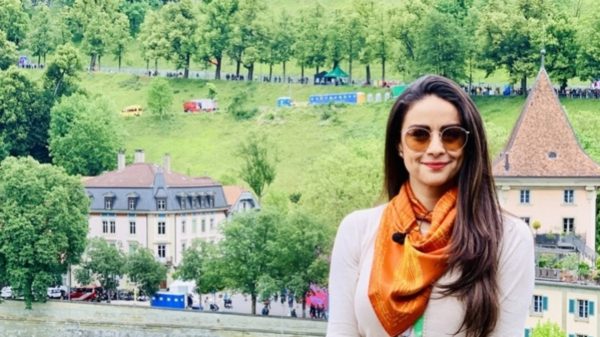 Gorgeous actress Gul Panag shares her most memorable meals with NICHOLA PAIS
Some meals are unforgettable, for a host of reasons. Share with us details of your five most memorable meals…
My grandmother's saag with roti. The saag was from our fields and cooked on earthen fire. My mom's Shepherd's Pie, My aunt's meat loaf, Baked beans and Maggi made by my husband and I when we were stranded on the roadside in the middle of nowhere due to a landslide en-route to Sach pass in Himachal, An incredible Mexican meal at a little town called Nerja on the Spanish Riviera
Live to eat or eat to live – which category do you fall into?
Eat to live … I am conscious about what I eat … what you put into your body has a direct effect on your energy levels, fitness and health. So, it's important to be careful … For me food is fuel and its primary purpose is nutrition.
Are you fond of Instagramming food pics?
I like to eat healthy and focus on food as fuel. So, it has not usually been very big on my mind, I guess.
What is your fave comfort food?
Tea and biscuits
What food items do you find absolutely impossible to resist and why?
No such thing really.
Which food items are a strict no-no?
Food that doesn't look like it was prepared hygienically.
How experimental are you when it comes to different cuisines? Which are the most unusual foods you have tried?
I'm a creature of habit and not very experimental with food. That said, I did try Octopus in Hong Kong, Horse, Moose and Bear (all in Russia).
What are your meals generally like? When ordering out, what are your preferences?
Breakfast is usually eggs and toast. Lunch and dinner are dal sabzi, roti when Indian or chicken/ fish with vegetable and some grain-based dish. I adapt to what is available and I am happy to eat food provided at work. I'm boring when it comes to ordering in – something I hardly do. But when I do it's Chinese.
Which are the best food destinations, local and international, that you would recommend?
Delhi and Mumbai both have great food. As do Istanbul, London and New York.
Do you enjoy cooking?
My husband and I cook together occasionally to unwind. Most days I'm happy to not have to cook.
Which cuisines are you most partial to?
Mexican because it is similar to our palate.