As exciting a time as parenthood is, what worries every woman is the biological clock. A lot of women feel that once they start to age, their fertility goes for a toss and hence, feel pressured to have a baby. One woman who doesn't believe this at all is Bollywood actress, Gul Panag.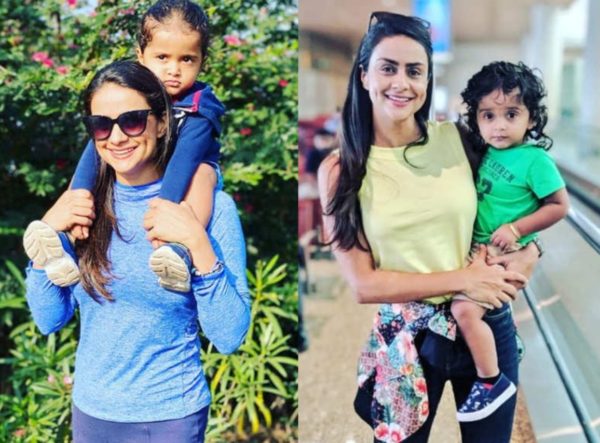 Former beauty queen, a trained pilot and now a mother, actress Gul Panag became a mother at the age of 39-something which would baffle a lot of people.
While Gul was oblivious to the comments and the questions she would get, the actress feels that parenthood, much like any career choice, or wedding has to be approached very carefully.
In an interview, Gul, who is mother to a baby boy, Nihal opened up about her conscious decision to not rush into motherhood:
"I think having a baby is a very significant step in life, and like marriage, you should think it through carefully before committing to it. Have children when you are ready to welcome them and can raise them happily and responsibly, not when society says you must."
It is indeed a refreshing and honest take on motherhood and should be read by every woman who feels the pressure to become a mother.
Needless to say, Gul and her baby boy make for one of the most adorable mother-son duos on Instagram. However, they weren't always social media-friendly. It came as a surprise to many when Gul posted a photo of her baby for the first time since nobody knew she was pregnant. For the couple, this too was a conscious call.
Being a celebrity, Gul wanted this precious moment from her life to be kept away from constant limelight and enjoy the rewarding journey without any form of distraction or prodding in:
"Becoming parents is a special experience and we decided that we'd like to go through it without the distraction of public attention. Family and close friends knew about Nihal but we refrained from posting anything on the social media. He is almost six months old and it has been a roller coaster ride! I'm charmed by his gurgles and giggles even if it is a bit of a struggle with erratic sleep and feeding schedules. Life and goals are taking shape parallelly, with a little more coordination between Rishi and me to include Nihal."
Gul, who is an avid biker and super fit talked about the changes which kicked in with pregnancy and shared a few tips for fellow mamas to stay in shape. Adding that she was watchful of her diet and regime in all of the nine months, Gul also said that she took extreme care to stay healthy.
"Nihal was born prematurely so I didn't put on too much weight. Even though the pregnancy, I took care to eat healthily and have always been very active, so it was easy to get back to my workouts and shed the extra kilos."