Actors-turned-entrepreneurs Gul Panag and Shruti Sheth have planned a two-day fest to give a break to the busy ladies
As the weather becomes cooler, there's an onslaught of events celebrating everything from food to music to art. Coming up, however, is a different kind of celebration over two days: a women's-only festival which aims to provide an escape to urban women juggling a million things. Gul Panag and Shruti Seth, curators of Festivelle, hope to create an yearly event to provide some me-time to the women in the city, who are constantly ticking things off their to-do list. Both Panag and Seth are clear as to what their brainchild is all about: unwinding and relaxing without having to please the whole world.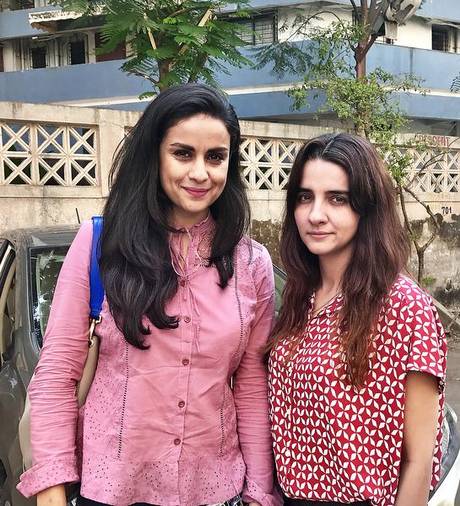 According to Seth, "Women together are huge sources of strength and inspiration, no competition and just pure fun. Hanging out with my girl friends relaxes me immensely and we hope to provide the same experience."
Panag adds, "Urban women never give themselves time off. They go from working at home to working in office and back again." The society we live in has conditioned us to constantly be on our toes. This is especially the case because women don't realise that they need a break, she says. The curators want this event to become a stepping stone towards that realisation. The actors-turned-entrepreneurs also have plans to take Festivelle to New Delhi and Bengaluru in the coming year.
Festivelle will be a "no-children" zone, since the organisers don't want mothers to worry about their little ones, but let their hair down for a weekend of fun and laughter, engaging conversation and entertainment. "Child care is looked upon as the primary responsibility of the mother, and that's really unfair. The family and the partners, too, need to acknowledge the fact that we need a break and partake in sharing the load," says Panag. Seth, a mother herself, agrees with the decision wholeheartedly.
From a host of sessions with experts from various fields such as nutrition and fitness, psychology, child care, and work-home balance, Festivelle will take up the mantle of celebrating womanhood, acknowledging the good, the bad and the ugly. Conversations with Pooja Bedi, Maria Goretti, Mini Mathur and Pooja Makhija, among others, will set the ball rolling for a free flow of thoughts and exchange of ideas on issues that affect women, irrespective of age and background. The duo will also bring in experts from varied fields, such as travel blogging, for one-on-one conversations for the adventurous souls.
Performances will lighten the evenings with artistes like Prateek Kuhad, Kaneez Surka, Kanan Gill, Sapan Verma, Anu Menon, Nush Lewis and Manasi Scott entertaining the women.
There's also plenty of opportunity to indulge in retail therapy or a spa session.
The writer is an intern at The Hindu
Festivelle will be held on December 17 and 18 at the Juhu Hotel. Tickets are priced at Rs. 1,750 for two days and Rs. 1,000 for one day. See bookmyshow.com for details.