HYDERABAD: Success is individual and it depends on what you define, said Gul Panag, a multifaceted personality while addressing the 150-plus gathering of FICCI Ladies Organisation on " Decoding The Success Mantra" at Hotel Radisson Blue on Monday. An actress, model, Half Marathon runner, avid biker, a certified pilot, and former beauty queen and politician, Gul Panag decoded her success mantra with the FLO members.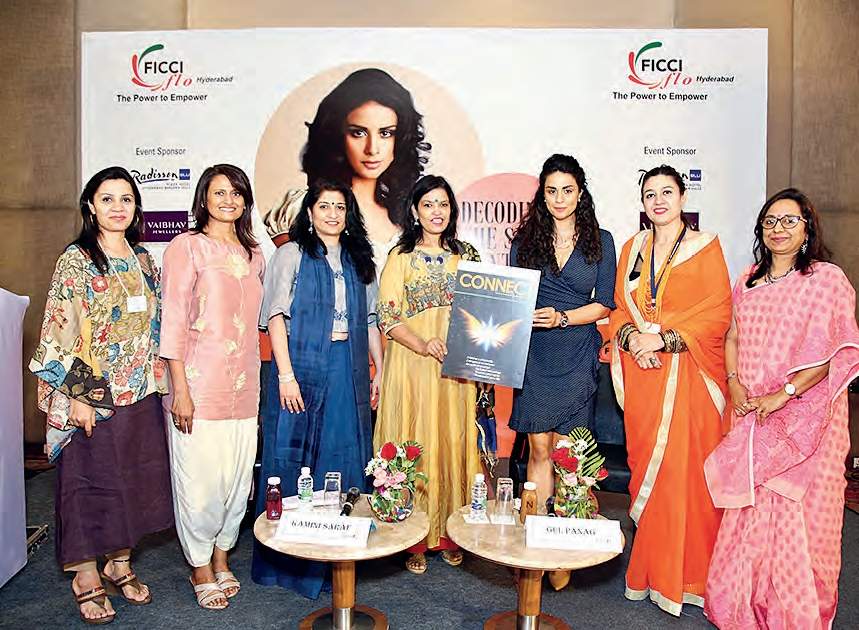 "Life is nothing but going from one goal to another to another she said. Set a goal for yourself and chase that goal, she told the gathering. We women operate in mans first world. Many times men define what we, women should be doing. But, I defied such things. I was a rebellion. I had set my own goals. Set goals and chase them", she told her audience.
"My biggest investment was in my image, and I am very particular that how people view me. Be fit, invest in fitness. Whatever you invest in fitness it comes back to you four folds, she told them. Live your world. And not the world defined by others," she told them.
Kamini Saraf, Chairperson of FLO Hyderabad said to have an idea and live on it. That is the way to success. Love what you are doing. Put your heart and soul into it. Consistency in your efforts yields results, she told.
When asked whether she would like to contest again, Gul Panag said she will contest in 2019 elections. Gul is into Formula E racing. She acted in Bollywood films Dhoop, Jurm, Dor , Manorama Six Feet Under, Hello, Straight, and Ab Tak Chhappan 2. and the TV series Kashmeer. She was the Aam Aadmi Party candidate from Chandigarh fighting against Kirron Kher in the last Indian general election, 2014