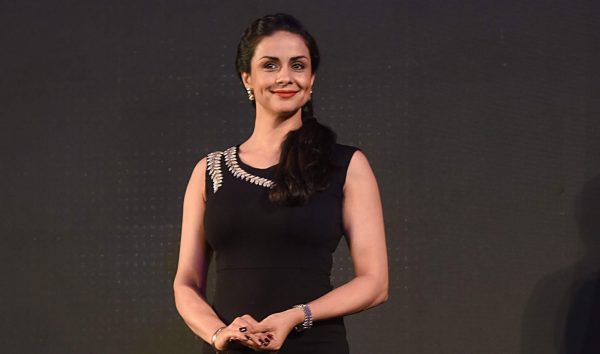 Gul Panag is not a woman of few words. She is your quintessential public figure who uses her status to her full advantage to raise awareness and create some noise. Be it as an aspiring politician or as a fitness evangelist, the beauty queen, model, actor, auto enthusiast and a biker (who has just acquired a new Triumph T120 Bonneville), Gul has been unstoppable. She takes on newer roles and creates more buzz than ever. In Bengaluru for the Kingfisher Derby trophy unveiling, Gul looked fitter than ever. In a freewheeling chat she lets us in on her life, interests and on what keeps her active on Twitter.
Gul has been busy with?
I am pretty much an entrepreneur now, almost 80 per cent of my time goes into managing my businesses. I had decided many years ago when I first started doing films that if I had to really do the kind of films I wanted to do, then those couldn't be paying for my next car or house. I began setting up companies and I am now spending time scaling up my businesses. I have a production company, an independent content vertical called Brouhaha, in addition to that I have founded a technology company that makes fitness apps, it's called MobieFit. I curate Festivelle, India's first women-only crowd-sourced festival, that I co-founded with my friend.
Any films you are working in?
I have worked in a short film recently. I am doing a film in the second half of this year. I approach films purely for the excitement they provide. Being on a set means your phone isn't with you and phones today are the second torture weapons after high heels. You are always on WhatsApp, or email, when you are on set there's no phone and it's absolute nirvana!
How have you managed to stay fit despite living such a hectic life?
It is a challenge to stay fit and I am not going to say that it takes no work. As you grow older, the same amount of exercise and the same amount of food will make you gain weight because of the changed metabolism. You need to find tips and tricks to boost your metabolism. Fitness is something you must be committed to. For me it's a business decision to be fit. My body allows me greater bandwidth to multitask and do my job.
Twitter keeps you active too but what about the trolling that comes with it?
I write so much nonsense! (Laughs) I am just amused by people who criticise. But I am still pushing my agenda. Every tweet I write there pushes an agenda because I fundamentally believe, every communication must be strategic. When I am tweeting about Air India and the food they are serving, it's a metaphor. The smart ones get it, and the others think it's about food.The point is, are we going to be a society where what we are going to eat will be decided by the government now? Your power to choose is slowly being controlled and curtailed, that is the heart of the matter. Some people will see food on my Twitter page and will ask why am I complaining about food. But that's not the point. I like evoking people to think and I see myself as this "agent provocateur" who likes to provoke people. It's all about trying to make people question because when we stop questioning, we die as a civilisation. I am extremely vocal as a public figure. The political part of it is a small part. The bigger picture is, I fundamentally believe that as a person who has a significant public influence, I must question.
What do you do during downtime?
I don't have any downtime, I am somebody who creates things to do. I suffer from FOMO, though it's a millennial term, I have that fear of missing out. That's why at 34 I did my Masters in Political Science. When I turn 80 I want to look back and say to myself, 'Man look at all that you've done! I have ridden bikes, ridden horses, flown planes, I have climbed mountains and that's the life I want to lead. There is stratification of women in our society, people say women must not do this and can't be seen doing that, my point is you need question it, you have one life.