This appeared in Auto.ndtv.com website on May 11, 2017
Gul Panag became the first Indian and Asian woman to drive a Formula E car on the Circuit Calafat in Spain and shares her experience on the experience of driving the M4 Electro.
My every day ride at home is a German automobile that weighs 1800 kgs and produces a decent 140 bhp. When Dilbagh Gill, Team Principal Mahindra Racing Formula E Team, invited me to train and drive something that weighed 760 kgs and produced over 270 bhp, I cleared my calendar and grabbed the opportunity with both hands! Like most auto enthusiasts I am also a fan of motorsport. After all, a lot of the technology in our street cars comes from R&D that went into cars meant for the tracks. Formula E represents something unique to me. As someone who is a user and a passionate advocate of electric mobility, for me it's a perfect marriage of motorsport and the future.
So it's natural that I have been following Formula E from inception. Over the last two and a half years (it's now in its third season) I have gone to several races and every season finale. It's a matter of great pride for me to see an Indian team in what is arguably the most technologically advanced race in the FIA calendar. Quite unlike a conventional speed race or an endurance race, Formula E is a unique test of not only the driver's ability to drive, but also to manage the car's energy resource. The energy allocation is just a little lower than what is required to complete the race under full power and so the driver is expected to use the resources at his disposal wisely and then also regenerate some.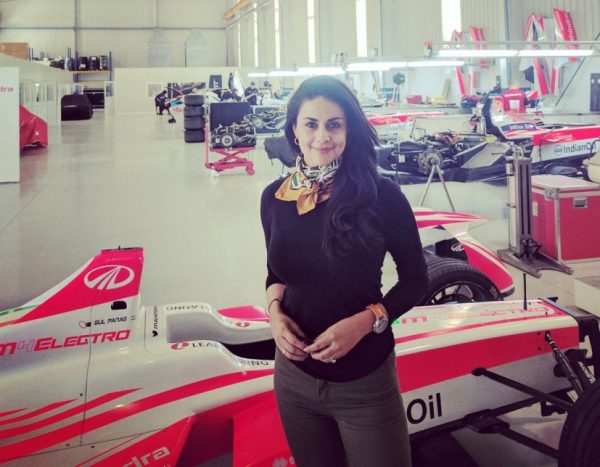 I reached Barcelona and went straight to the team garage at the Mahindra development facility where I met Joan Orus, the team Manager. Orus immediately gave me a brief tour of the operations and I finally got to touch and feel carbon fibre, and even witnessed the fabrication of a part! But soon it was time for me to get into the simulator. My instructor for the day was Felix Rosenqvist, one of the two Mahindra Racing drivers. Now a simulator may look like a fun video game but it really isn't. As a pilot who does a lot of simulator hours every month to keep my skill levels up to date, I have immense respect for simulators as a key training and testing tool that's cost effective, efficient and very 'green'.
However, nothing prepared me for how challenging it really was, and you can click on this video to see why! Felix had warned me that it was going to be uncomfortable on account of spatial disorientation – i.e. when the there is a mismatch between visual perception and actual physical movement. The discomfort notwithstanding, I got a basic understanding of the dynamics and a fair grip on the handling of the car.
Driving on a track is something I was already familiar with having driven formula cars (Formula Renault and an F1), raced in the VW Polo Cup and having done a few track driving & riding clinics including at the California Superbike School. I am also a regular juror at the annual NDTV Car and Bike Awards, and that jury meet is also held at the BIC track.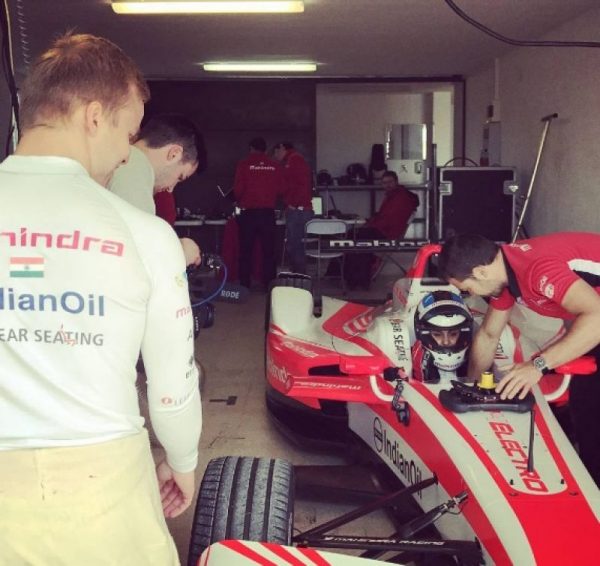 The next day I had my opportunity to drive the M4Electro – Mahindra Racing's season 4 challenger. The day started cold and early and I was glad to be changed into my bespoke Sparco fire-retardant race suit. Mahindra Racing uses the picturesque Circuit Calafat track by the Mediterranean in Catalonia, for its testing. It is about 2 hours from Barcelona, and one of many tracks in the region. Owing to the year round pleasant weather and abundance of tracks, this part of Spain is popular with motorsport teams to test and tweak their cars.
We had the Calafat track to ourselves for the day. The primary purpose was of course Felix driving and testing next season's car so the team engineers could collect valuable telemetric data (the teams get only 15 testing days in a year). I was to get a few laps in between Felix's time on the track. Felix first took me in a regular street car (the XUV500 surprise, surprise!) to check out the track. It seemed very familiar. And instantly my respect for the simulator went up a few notches! Felix did a few laps, the car came back into the garage and soon it was time for me to get strapped in. Bringing the car back safely was my first priority, keeping myself safe, the second. Like any electric car, the transmission instantly sends power to the wheels. I was hesitant to use the throttle knowing that it did 0 to 100 kmph in 3 seconds! While slightly slower than an F1 car, it's an incredible achievement given that R&D teams have had just over 2 years to get here. Imagine what will happen in a decade! The first lap had me very restrained. I was hesitant at the corners. While I did go throttle to the floor on the straight stretches, I braked way too early (something my friend and co-juror at the CNB awards Rayomand Banaji, always chides me for). The second lap was better and the next even better. When I came back into the garage, it was with adrenaline pumping! Such a rush! That was till Dilbagh (who had been watching me from the tower) told me that I had to cut 20 seconds from my timing in the next set of laps! I was given a full debrief and sent back for another set of laps soon after.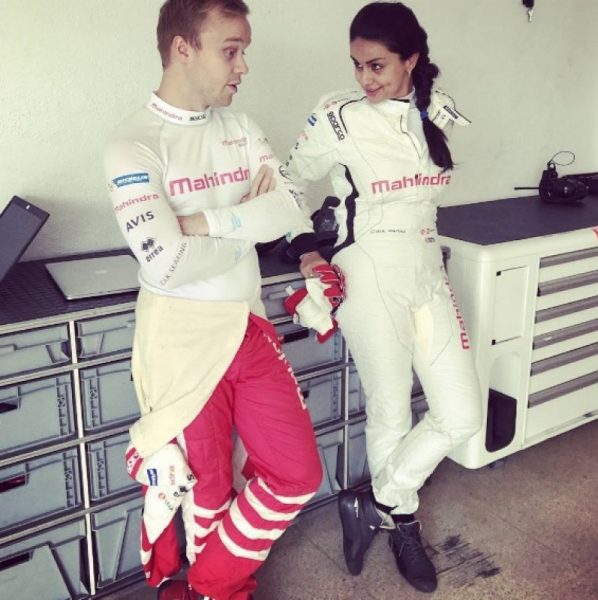 More comfortable with the car and the track, and armed with a newfound confidence, my second set of laps were better. I pushed harder on the straight stretches, braking later when entering corners and took them much faster. And I just didn't want it to end! I could have pushed on for still more laps. But the car needed to be driven by Felix and not by me! I exited the track with a heavy heart. As I was getting pushed into the garage, a beaming Dilbagh told me I'd actually knocked off over 20 seconds in my final lap! And that was the icing on the cake. Since at the end of the run I had in fact attained the targeted time – Mahindra Racing even presented me with my very own model M3Electro.
So I feel truly privileged and honoured at this tremendous opportunity. I drove the future. This technology will find its way into my electric car in a few years. The rate of technology transfer from track to street in electric cars is much faster than with Internal Combustion Engine cars, where the technology only ever ends up in high end sports cars to begin with, and then trickles down to the rest. In my view Formula E and electric racing in general (the Tesla racing series will begin soon) is the future of motorsport. And that is because electric vehicles are indeed the future of mobility.
Source: ndtv