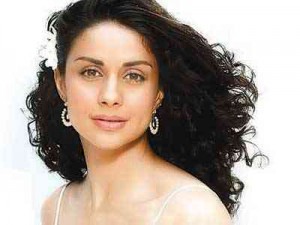 I adore people who are defiant in their stand and can shun stereotypes. Women who take bold steps and make crucial decisions in life are my favourite set of idols, be it in real life or as literary characters for that matter. I'm not much into period literature like Jane Austen's Victorian romances. Rather, I'm more keen to follow rebels with a cause and souls made of sterner stuff.
I deeply identify with Florentyna Kane, the central protagonist of The Prodigal Daughter by noted novelist Jeffrey Archer. The title is the sequel to the book Kane And Abel and the first part of the story revolves around the upbringing of Florentyna in minute detail and how she gets to inherit her traits from her parents. The story is not a suspense thriller per se though its culmination slightly incorporates these styles. The way in which the lady in question goes on to become the President of the United States is actually a revelation, which surfaces as the cornerstone of a compelling page-tuner. The lucid depiction of all the campaigning and Senate meetings with poise in the run-up to her presidentship is neatly unfolded through the plotline.
The second part of the story again picks up the strands from Kane And Abel and shows Florentyna as an independent, level-headed woman, who settles down after marriage. It's after this point, that the book actually takes off to catch the reader's fancy. Florentyna's doughty balancing act between her shining political career and celebrity status is truly inspirational. She is a fictional character that I always wish to be like. Her approach to politics and conduct in public life are besieged with a blitz of deceit, successes, controversies and betrayals.
She is one determined person who can rise up against all odds, may be from the ashes, just as the Phoenix does.
As told to Pramita Bose
Source: Deccan Chronicle